Get HDPE, MDPE, DI and GI made Pipes In Desirable Dimensions.
About Us
For delivering clean water and disposing sewage, pipes having great resistance to corrosion are used. And it is so because they do not support microbiological growth of fungi and bacteria. Understanding the importance of corrosion resistance pipes and rising need of good quality pipes
Mr. Ravinder Gupta
in the year
1997
formed
Shri Shyam Industries
.
By nature, our company is a
manufacturer
and
trader
. Quality-made pipes namely
HDPE Pipe, MDPE Pipe, GI Pipe and DI Pipe
are served by our New Delhi based company in many parts of Indian market. Our pipes are available in standard thickness for both residential and industrial purpose. All varieties of pipe, be it MDPE, HDPE or any other are stringently checked for design and dimension.
Having two production houses outfitted with modern machines and tools, we assure our customers for advanced, quality and bulk production of pipes in time scheduled and promised prior to starting production work. Yearly investments are made to improve the quality of work through maintaining old and purchasing new machines.
Pipes With A Mark of Quality
We, at Shri Shyam Industries, know what quality in pipes mean to customers engaged in commercial and residential areas which is why we lay our sheer focus over quality production. Every pipe of all varieties, be it HDPE Pipe, GI Pipe, MDPE Pipe or any other possess a mark of quality, which means that pipe has been thoroughly tested on technical and other grounds. Use of premier quality high density polyethylene, medium-density polyethylene, galvanized iron and ductile iron used in production of pipes help us offer surety to customers of getting cost-effective and durable range of pipes.
How Are We Excelling?
Our company, from the last 22 years, has been leaving not even a single scope for customers to find error in our ambit of pipes. At all works, starting from production to delivery, we are excelling by focusing on the following:
Customers' desire of acquiring quality assured and longer serving pipes.
Great production techniques, which help us save cost on labor and machinery.
Formation of strong business plans that provide happiness to our customers and increases our rate of customer-retention.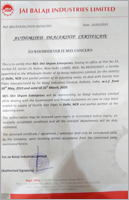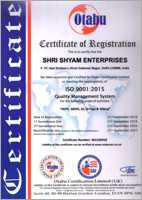 Get in touch with us